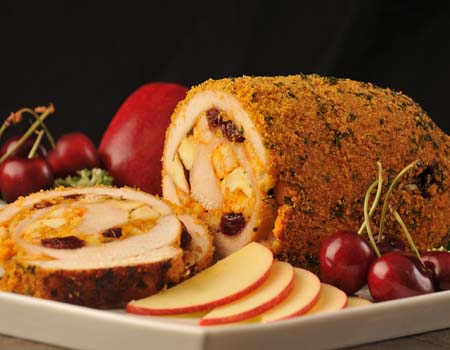 I love putting the beautiful and bountiful colors of fall front and center this time of year.
Decorate a fall harvest table for your next get together and wow your guests with all the beauty autumn has to offer.
Here are some great ideas for bringing your fall harvest table to life:
1. Decorate with fruit and vegetables that are timely – squash, pumpkins, apples, gourds. The colors arranged together in a bowl or garnishing a serving plate (above) are gorgeous!
2. Napkin rings with a fall flair. I love to use pumpkin-themed napkin rings on my fall table. They really announce the season!
3. Create a centerpiece (or buy one) that incorporates fall themes – changing leaves, gourds, etc. Make it really stand out on your table.
4. Simply place a pumpkin on a cake pedestal. Display several different sizes, shapes and colors of pumpkins on separate pedestals for a simple, yet dramatic, effect.
5. Choose a fall colored table runner, then simply place fall leaves, vegetables, fruits and candles all along it. Elegant and sophisticated!
Have fun setting your own special fall harvest table and enjoy your party!
Photo courtesy of KansasCitySteaks.com.