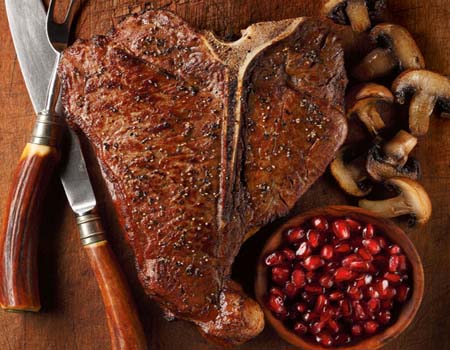 Thinking about Dad's big day yet? Father's Day is right around the corner!
Show him some love the foodie way – with steaks, of course!
The Big Daddy Combo for dear old dad is a no-brainer. It comes with T-bone steak, bacon-wrapped filet mignon and Kansas City strip steak. A nice variety.
But maybe you know Dad needs more than that. Try a 3-, 6- or 12-month gift club. Pick exactly what he likes and either send him a new cut like a Porterhouse steak or even Wagyu beef each time – or send him his favorite every month. You choose!
Not sure if he likes ribeye steak or maybe would like to try something new? A gift card will make his day! Then DAD can choose what he likes and everyone's happy.
The whole point of Father's Day is celebrating Dad. So give him something he'll love and you will have done your job!