Father's Day is this Sunday!
And even though the day is supposed to be all about him, you can benefit, too.
IF you cook a Father's Day steak dinner, that is.
Feeling experimental? Try this Steak with Herb Butter recipe and impress Dad with your stellar culinary skills.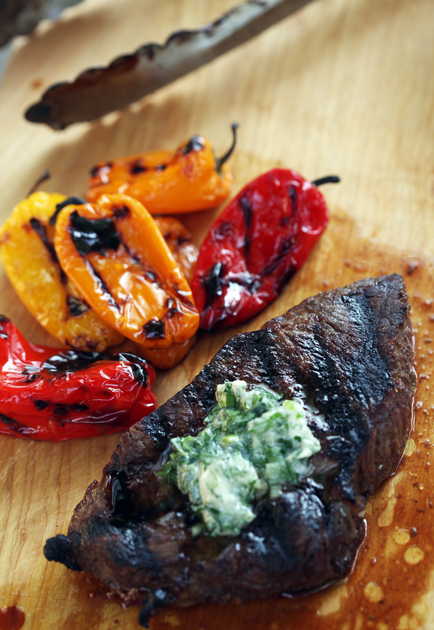 The recipe suggests ribeye or sirloin, but you can try it with another cut if you prefer.
Click here for all the details for making this a Father's Day meal to remember.
Happy eating . . . and happy Father's Day!
Photo courtesy of Susan Tusa – MCT via Ledger-Enquirer.com.