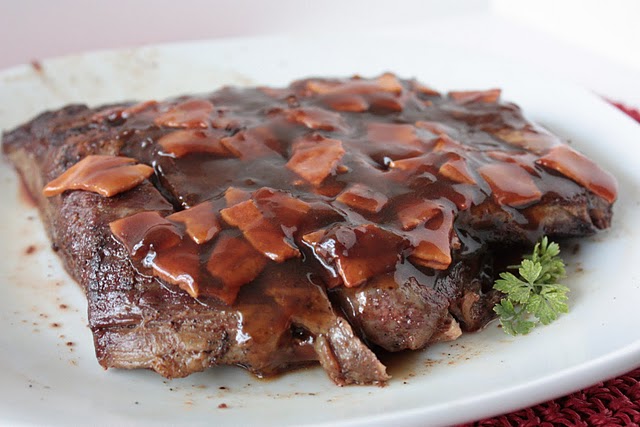 Momma Hen has an amazing recipe for flank steak with bacon sauce. Bacon sauce! That's a new one for me.
Check out her recipe at Momma Hen's Kitchen. Momma pulls no punches and this meal is no exception. It's fierce. It's savory. And it will put you in a new category with the people who are lucky enough to sit at your table.
Try it out! And let me know if it changes your life . . .
Photo courtesy of MommaHensKitchen.blogspot.com.