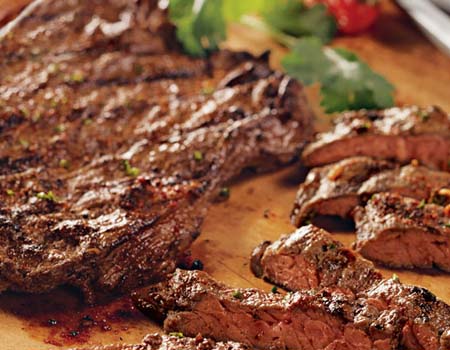 It's delicious. It's different. And it's increasing in popularity.
It's the rich, hearty Flat Iron Steak!
Sometimes called the Top Blade Steak, this steak is cut from the shoulder and has a ton of marbling (read:  flavor!)
Wanna try this cut? Make this Flat Iron with KC Barbecue Glaze recipe and eat your heart out!
And lemme know what you think!
Photo courtesy of KansasCitySteaks.com.