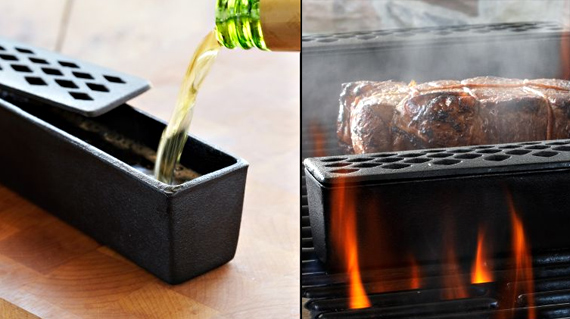 Have you seen this gadget?
It's a grill humidifier. You pour in any liquid whose flavor you'd like to see infused in your meat, set it on the grill next to your steak – and voila!
It flavors the meat while you grill.
I can see so many possibilities with this. Orange juice. Beer. Vodka steak?
I don't know, would the vodka explode?
Anyway, it's an interesting theory. I wonder if it truly does work in reality.
Has anyone ever tried this? It sounds yummy!
Photo courtesy of CoolMaterial.com.