No, I don't mean, "Hello, steak, you're looking delicious today." That's a compliment.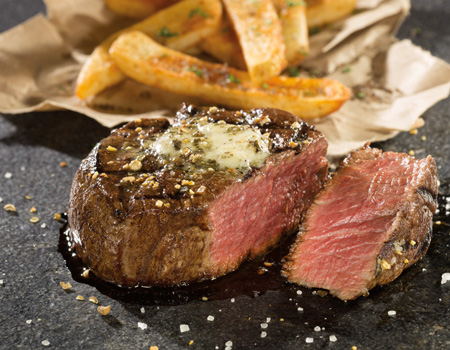 I mean things that complement a steak – like a luscious steak butter melting on top or a mushroom garnish.
One of my favorite things to do is grill up a bunch of filet mignons and serve them with different steak butters – like roasted garlic, tomato chipotle or Tuscan herb flavors.
Everyone can choose their favorite taste!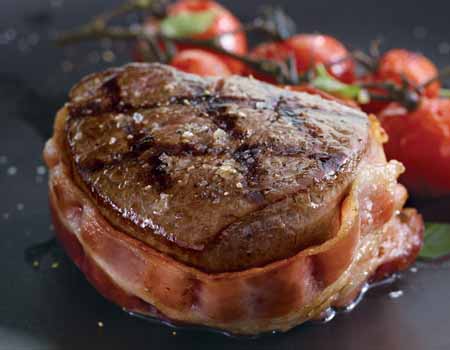 Another delicious complement is a nice finishing salt.
Now, when my dad taught me how to grill a steak, he never said anything about finishing salts. But sprinkling on a salt flavored with rosemary or garlic gives your steak an edge that kicks your grillmaster status up a notch or two.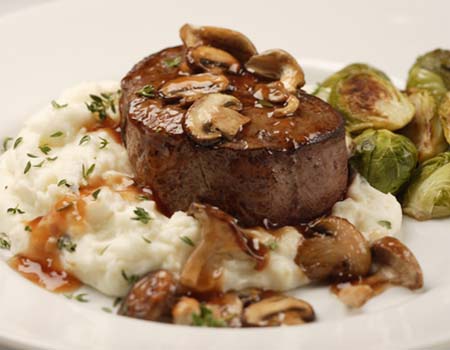 Then, there's the almighty steak sauce. A perfectly blended steak sauce brings out the richness in your steaks and makes sure it's a steak you'll remember.
These are my favorite complements for steak. What are yours?