It's coming up! And soon! That ultimate in football championships. The BIG GAME that requires a full-fledged party.
And I mean a REAL party. With food. And drinks. And lots of seating in front of the TV. Or multiple TVs.
It doesn't even matter if you are rooting for a certain team or not. That's not even the point for most of the country. There are, after all, only two teams who can make it to this point. No, it's simply a reason to have a party and that's good enough for me.
Are you hosting? What are your plans?
Need some ideas, you say? Well, read on!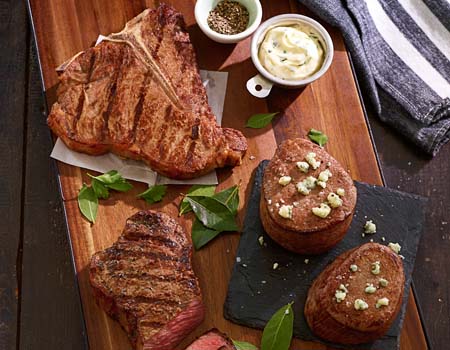 No matter what time of year it is, or what the occasion is, a party at my house includes steaks. And since this big game is a particularly manly event, might I suggest porterhouse steak or ribeye?
To appeal to those frustrated football players in attendance who will inevitably stand at the back, drink in hand, and involuntarily make a kicking motion while a field goal is being attempted, you MUST include these cuts.
Trust me on this.
But wives, girlfriends, single friends and others may also be in attendance, so make sure to have some filet mignon on hand as well.
Hey, I'm not trying to stereotype. These are the results of meticulous research over the years. And, really, you've got to cover all your bases to have a successful party. (Yeah, that was a baseball metaphor – but it still works, okay?)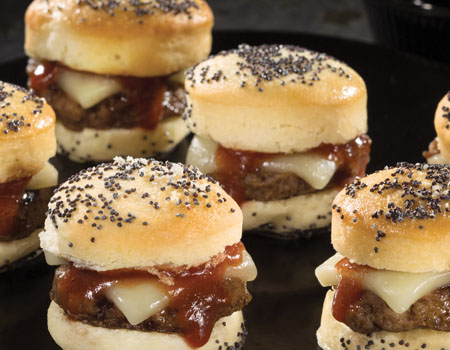 And don't forget the finger foods like beef sliders and the sides like gourmet macaroni and cheese to satisfy the raging hunger of your football fans.
Drinks and desserts (like cheesecake bites) round out the menu for your perfect soiree, don't you think?
So now that you've planned the perfect party for the big game, you can sit back and enjoy those steaks – no matter who is playing.