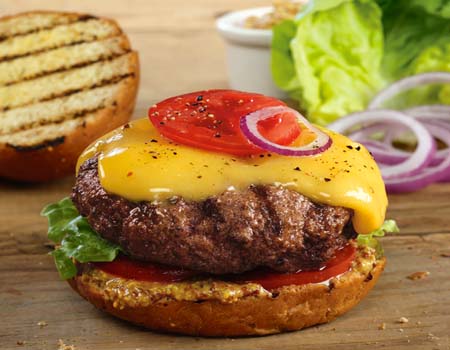 Wanna know what we're cooking on this Independence Day?
Burgers – like most of America, I would suppose.
I mean, it doesn't get any more American than burgers for Independence Day, does it?
But if you long for MORE than just burgers (or want some really great burger ideas) click here for some yummo July 4th recipes.
You'll find recipes for patriotic desserts, grilled chicken and lots of other palate-pleasing fare.
Have fun this Independence Day and let's all remember why we celebrate – this is the greatest country in the world!
Photo courtesy of KansasCitySteaks.com.