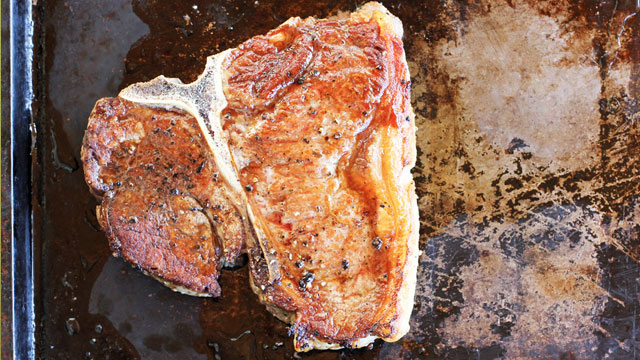 Well, here is yet another method of cooking steak I have not heard.
Melanie at Lifehacker.com suggests searing a FROZEN steak first, then placing it in the oven at a low temperature for up to an hour (depending upon how well done you prefer it).
Writer Brandon Matzek says of this method: "The contrast of the salty, golden crust and the smooth, buttery center is just pure heaven."
Hey, that sounds marvelous! Sign me up!
It had never occurred to me to not let a steak thaw before starting the cooking process. This sounds pretty intriguing.
What do you think? Would you try this?
Click here to read all the ins and outs of this steak cooking method and then try it at home!
Photo courtesy of Brandon Matzek of KitchenKonfidence.com.