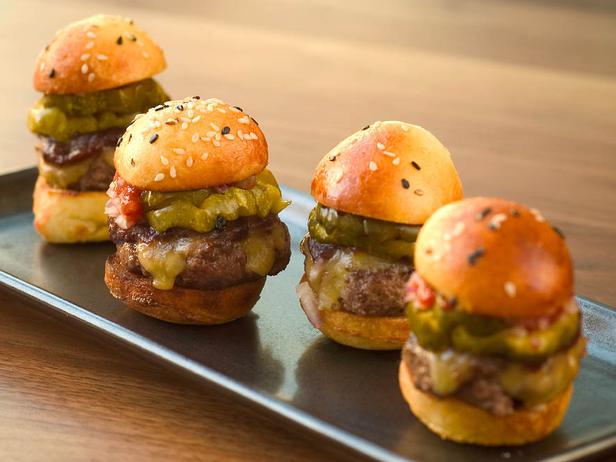 Okay, these Wolfgang Puck prime beef mini sliders even kinda look like footballs to me. So how perfect are they for game day eats?
But there are so many yummy options for game day like beef hoagies, steak sandwiches and so much more!
What do you like to munch on while cheering on your favorite team?
Me? It's always something beef. Kabobs are awesome because they're bite-sized. Mmmm.
Here are some great game day ideas from Food Network to help rev up YOUR menu for the big day.
Go team!
Photo courtesy of Darko Zagar via FoodNetwork.com.