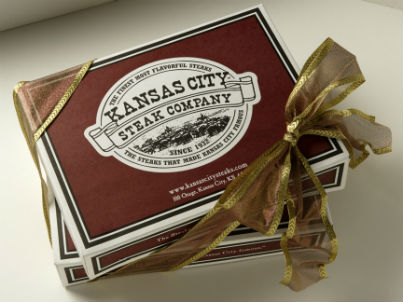 It's Black Friday! Time (in my house, anyway) to shop online and get ready for the holiday season!
All my friends enjoy a great steak so I KNOW steaks boxed up all pretty are a perfect gift.
It's one they'll remember, too. It shows you know them and you love them.
Perfect! Shop online for steaks here and you just might get through that entire gift list today!
Happy shopping!
Photo courtesy of KansasCitySteaks.com.