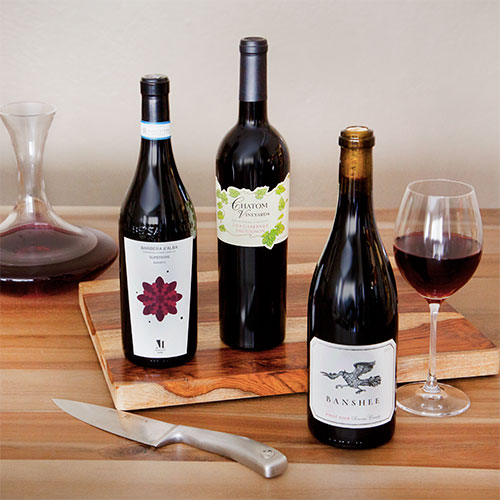 Gifts for co-workers are a tricky.
At holiday time, you've got to find the right gift that sends just the right message.
In my book, these are always winners:
Steak and wine pairings. Classy.
Gift-boxed steaks. Delicious! And beautifully packaged!
A selection of appetizers – you know, to serve at parties you'll be invited to.
Gifts of fine foods speak volumes. They'll appreciate your taste AND the message.
And THAT sets a nice tone for a fabulous 2015 at work!
Photo courtesy of KansasCitySteaks.com.