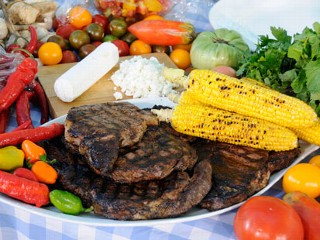 If you're looking to cook something a little different this weekend, try this flavorful boneless ribeye steak recipe from Chef Marcus Samuelsson of Good Morning America.
It would seriously be a good morning if you served this up with some eggs and fixins the next day.  Just sayin'.
Try this paprika-y, garlicky seasoning and tell me what you think. This just might become your favorite new way to cook a steak!
Photo courtesy of Ida Mae Astute/ABC.