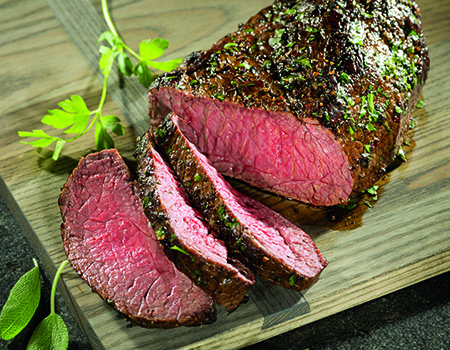 A Paleo-style diet seems to be such an enjoyable way to a) lose weight and/or b) maintain a healthy body.
Grass fed beef is exactly what my body is screaming for. I've just GOT to eat something I love or I won't stay the course. So choices like a grass fed Kansas City strip steak don't feel like a restrictive diet to me.
'Cause it's not! I LOVE steaks!
A grass fed filet mignon also fits the bill. And it FEELS so decadent. But it's not. It's Paleo. And it's delicious.
Have you tried any Paleo Recipes? For a beef lover like me, it's exactly what the doctor ordered! Check out these Paleo options and explore for yourself!