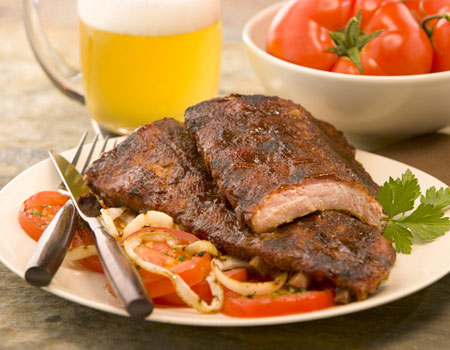 Are you barbecuing? It's time!
Here are some top meal ideas and recipes for your barbecue – pick some and have a go!
ENTREES
I absolutely LOVE a good brisket. That smoky flavor makes me so happy. And ribs are a great go-to entree as well. Ever tried burnt ends? They're boneless and not messy. Delicious! Try beef or pork.
SIDE DISHES
What goes with everything? Twice-baked potatoes! Cheesy, bacony goodness. Another great option my family loves is green beans in mushroom cream sauce. Delish!
BBQ SAUCES
You could buy those store-bought sauces but why not try something fresh? A little extra effort makes it taste that much better. Here are some awesome sauce recipes – give 'em a whirl!
Photo courtesy of KansasCitySteaks.com.