Since it's National Picnic Month (what, you didn't know that?) let's get outside and pack the perfect picnic foods!
Now, there's all sorts of ways we can do this.
1. You can go the safe route and pack bologna sandwiches and chips. Boring.
2. You can grill something delicioso, pack it up and head outdoors.
-OR-
3. You can bring along a portable grill to your picnic destination, grill up some goodies and have yourself a real PICNIC!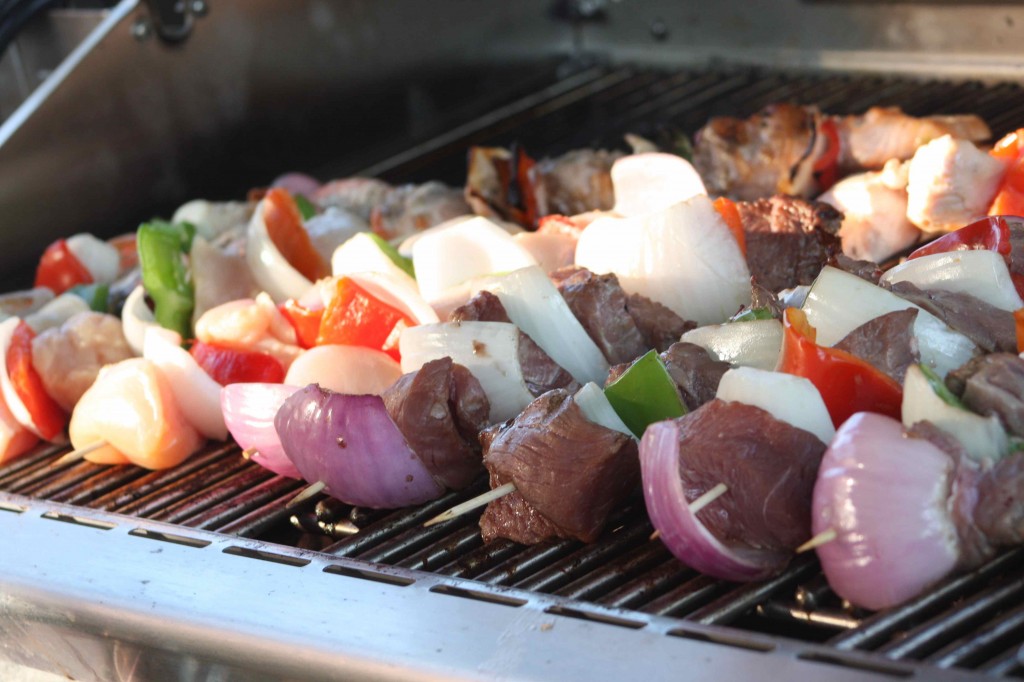 I choose #2 or #3.
Honestly, the enjoyment of the picnic is proportionate to the quality of the food you bring.
Your picnic spot may not be conducive to portable grilling. I get that. So #2 is your best bet. Just be sure to grill JUST BEFORE you leave, pack those kabobs/steaks/burgers/what have you in airtight containers and enjoy right away.
Don't forget all the proper utensils, condiments, plates, drinks, napkins etc. for your picnic foods. Sometimes a change of scenery makes us lose our minds. Just think through your meal as if you were sitting down at your own table. Only this time, you'll be sitting on a blanket. Outside. Enjoying nature.
Oh. And pack a blanket.
You really can enjoy just about any meal in picnic form. I'm pretty sure I wouldn't try spaghetti out there. But grilled foods are perfect! Especially ones you can eat with your hands.
So get out there and enjoy your own customized picnic this month and join all the other revelers outdoors who are celebrating National Picnic Month, too!
Photo courtesy of KansasCitySteaks.com.