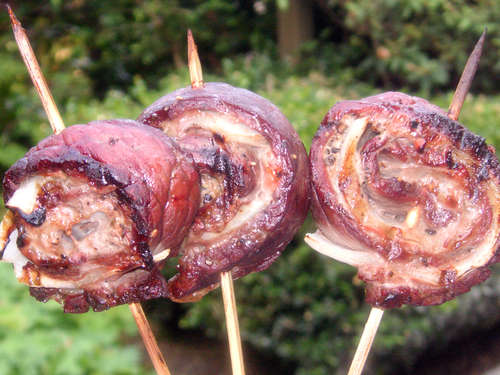 This is genius and filled with meaty, tasty goodness.
Have you tried Meat Wheels?
This was a new one for me, but looks oh so delicious.
These grilled Meat Wheels contain bacon (yum), flank steaks, white onion and herbs and spices.
Can you think of anything more enticing? I can just imagine what that smells like sizzling on the grill. Holy cow.
Click here for full instructions and the recipe for these beautiful AND tasty treats.
It doesn't get much better than Meat Wheels, my friends!
Photo courtesy of Instructables.com.