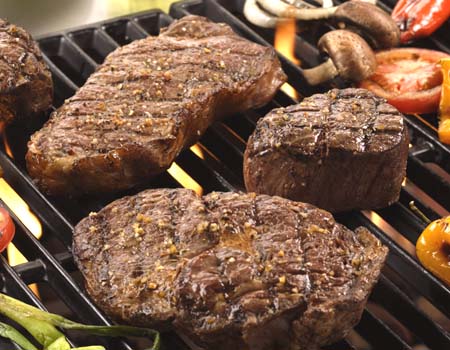 The new year is here!
Time to make some resolutions. And if you're a foodie (and I know you are) at least one of them must involve food.
How about trying steak tartare in the new year?
Cooking beef bourguignon?
Maybe resolve to host more dinner parties?
For me, I'd like to teach my almost-teenage son how to grill a steak.
It's a lesson every man or woman needs.
What are your foodie New Year's resolutions? Happy cooking and eating in 2015!
Photo courtesy of KansasCitySteaks.com.