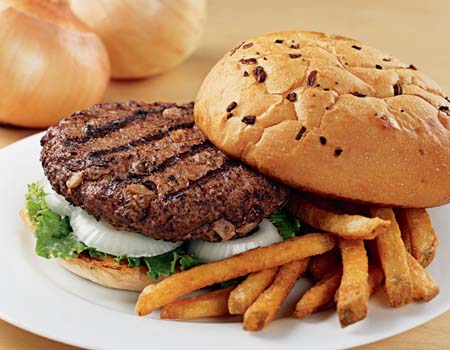 I'm busy, busy taking advantage of the sunshine and grill time I have this summer. And we're cooking steaks like it's going out of style.
But the REAL star of our summer?
They're easy and everybody loves 'em!
I like to buy a variety of steakburger flavors to keep it interesting. Vidalia onion steakburgers are delicious!
But we also like to try different burger recipes for flavor sensations that add some pop!
Now's the time to have some fun in the sun and on the grill! Try these burger recipes this summer … Hawaiian, anyone???