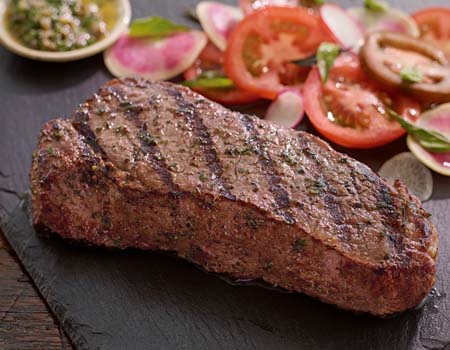 When cooking steak, the cut matters.
Different cuts call for different cooking methods.
The Kansas City Strip Steak is best served grilled according to professional chefs.
Why?
These steaks were MADE for the grill. Searing the outside and then cooking with indirect heat brings out the natural flavor of the KC Strip. You don't want to overcook these.
The interior of the strip needs extra love. A steak that's tough on the inside is no good – especially a Kansas City Strip.
And when grilling steak, listen to the experts. They know what they're talking about.
You can get more chef advice on cooking your KC Strip Steaks right here. Everything from grilling times to videos.
Then, pair your steaks with a nice wine and you've got yourself a fantastic Kansas City Strip meal made to perfection!