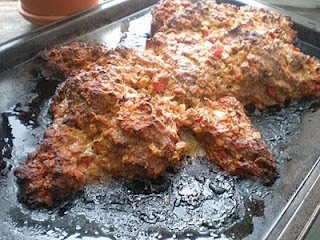 It's Groundhog's Day!
And Punxsutawney Phil saw his shadow, signaling 6 more weeks of winter.
If you believe in that sort of stuff.
Either way, it's fun to get into the spirit of a seemingly meaningless holiday, so why not make a Groundhog Meatloaf in the shape of our favorite rodent?
See, if you didn't like his prediction your mind can go all sorts of places while you're eating this meal. And if you did like it; well, it's a cute way to honor the little guy who brought you some hope and enlightenment.
Click to see this groundhog ground beef recipe here. And get creative! This winter's going to be long, people, we've gotta do something to spice it up!
Photo courtesy of ImHungryOnABudget.blogspot.com.