It's St. Patrick's Day! Time to get our steak on – Irish style!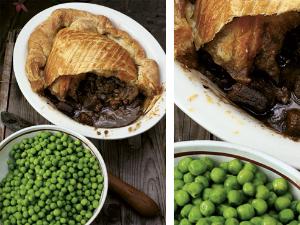 Come on, you know you love the green type. It's festive!
And today is the perfect day to try Jamie Oliver's Guinness, Steak and Cheese Pie.
It's hearty. It's cheesy. And best of all, it's meaty.
How could you possibly go wrong with beef, cheese and Guinness? I ask you, HOW IS THAT POSSIBLE?
Click here for the full recipe. It's your lucky day!
Happy St. Patrick's Day, everyone!
Photo courtesy of IrishCentral.com.