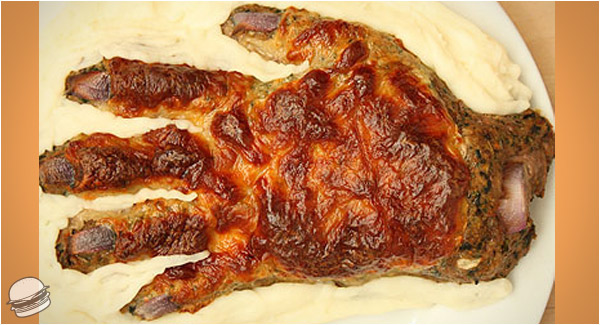 It's All Hallow's Eve and now you can even get your dinner into the Halloween spirit!
With a little ground beef, onions, herbs and cheese you, too, can make this creepy cheesy meat hand.
Spook your neighbors, frighten the children and satisfy your appetite all at the same time!
If you take away the fact that it looks like a creepy dead hand, this meal actually sounds pretty good. Like a cheesy meatloaf. Yum!
Click here to read more about this Halloween treat. And come up with your own version at home!
Happy Halloween, everybody! Mwuahahahaha!
Photo courtesy of DamnThatLooksGood.com.