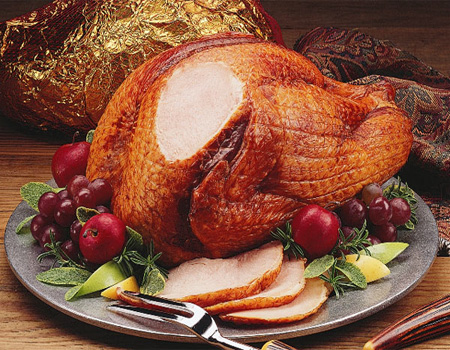 Hooray! It's a day centered around eating! What could be better than that?
I hope you are surrounded by loved ones, gratefulness and MEAT!
I am thankful for so many things, but food on the table is pretty high on the list.
May you enjoy a bountiful feast today . . . happy Thanksgiving, everyone!
Photo courtesy of KansasCitySteaks.com.