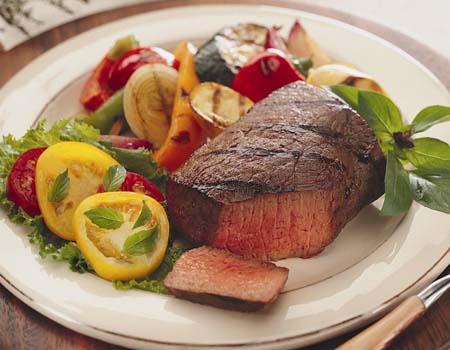 February is American Heart Month to raise awareness of heart disease.
In honor of that, why not try some heart healthy steaks certified by the American Heart Association?
These steaks are very, very lean and are trimmed of all exterior fat. The beautiful thing is – that doesn't compromise the hearty sirloin taste!
Healthy AND tasty? Sounds good to me.
Click here to read more about and order up some lean steaks for yourself!
Photo courtesy of KansasCitySteaks.com.