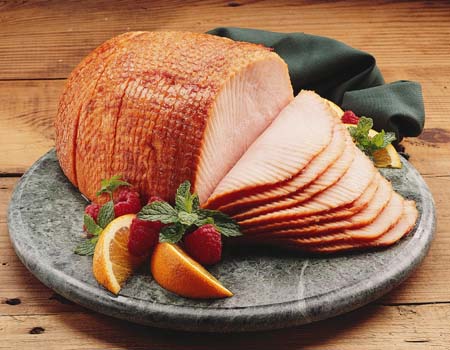 When you've got a big meal to serve – and isn't Thanksgiving the biggest of them all? – success is all in the details.
Plan ahead to make sure you have all the right serving utensils. Planning a spiral sliced ham? Do you have the right serving fork? Side dishes planned?
Thinking of cooking a lovely Chateaubriand or prime rib roast? Make sure to time it just right so there's just the right amount of aroma to whet the appetite before you sit down.
Make it an enjoyable experience for your guests (and easy for you) by having two each of the essentials on the table. Two baskets of bread – one for each end of the table – so that the entire meal isn't spent passing and passing, two gravy boats, etc.
Think of the meal from your guests' perspective and everything will flow nice and easy – the way a holiday should be!
Photo courtesy of KansasCitySteaks.com.