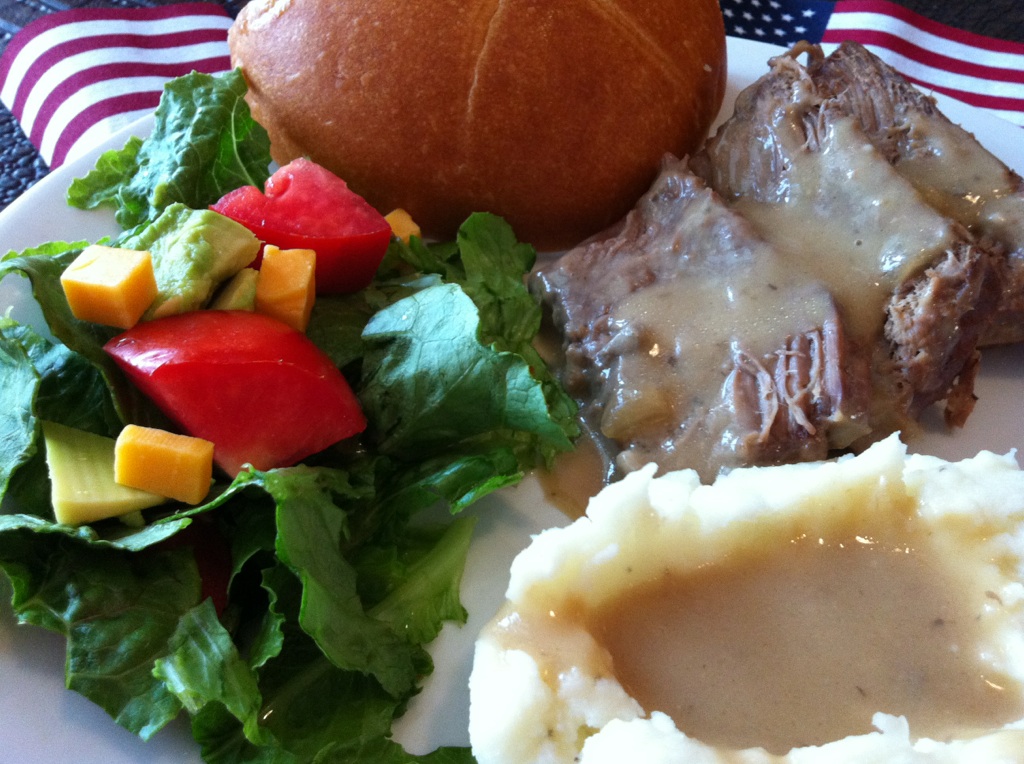 When I see this photo and think of this meal we had in celebration of the 4th of July, I can't help but want to sing that song, "You are so beautiful . . . to me!"
Is it not?
Fork tender beef roast with mashed potatoes, salad, dinner rolls and gorgeous cupcakes for dessert.
Those were for the kids. The kids, I tell ya.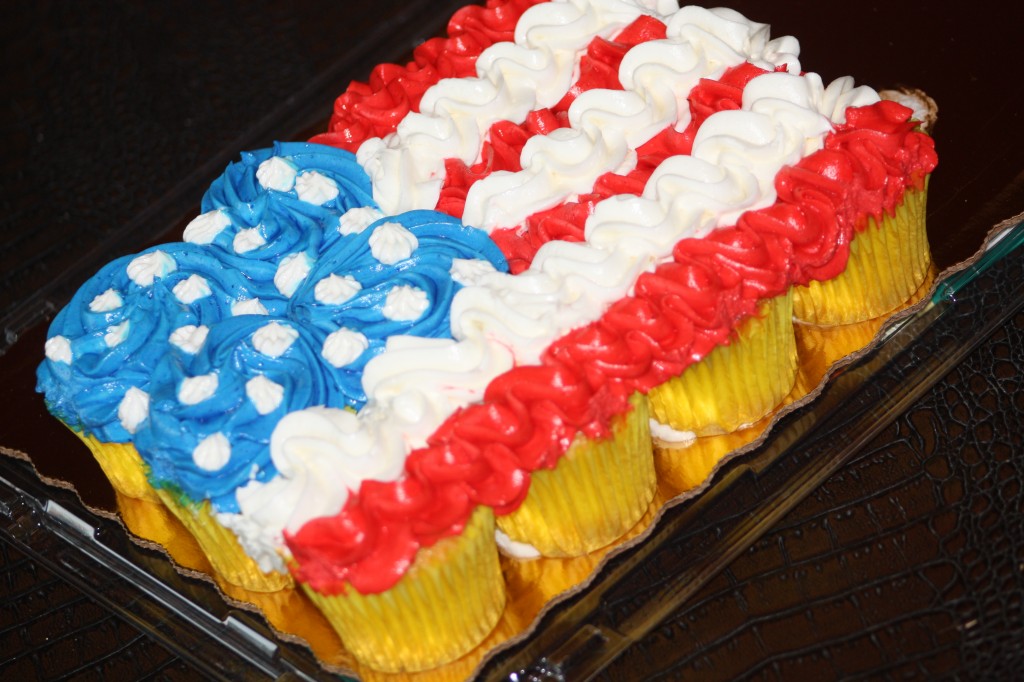 But let's go back to that roast. I'm wondering if there is any left in the fridge. Thinking about a great open-faced sandwich on one of those dinner rolls. . .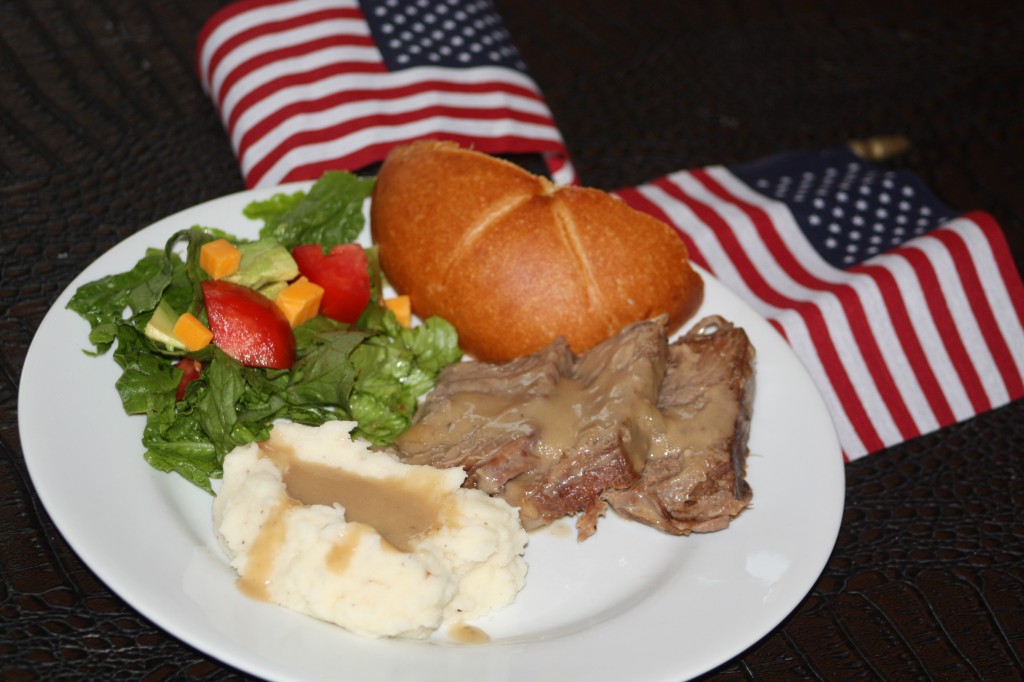 Hope you had a great holiday too!