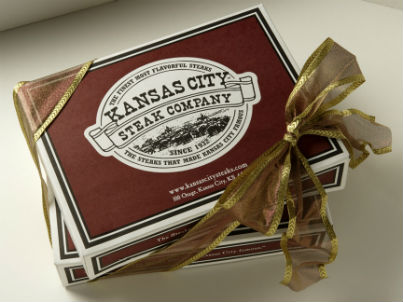 If you're like me, you struggle year after year to land on precisely the right gift for everyone on your list.
It's pretty difficult.
But one thing I've found that EVERYONE appreciates?
It's one of the few things we all have in common. We all have to eat.
And a beautiful meal is so memorable. Isn't that what we're looking for at holiday time anyway? Incredible memories?
I'm giving things like gift-boxed steaks and holiday meal combos this year. Can you imagine receiving a prime rib roast and smoked ham from someone? Wouldn't that make your day, your week, your SEASON?
Plus, it's a pay-it-forward kind of gift. Your recipient then gets to cook those steak gifts for someone else – and that person will surely thank you, too!
'Tis the season for eating!
Photo courtesy of KansasCitySteaks.com.