It's time to be festive, right?
So why spend time this holiday season squabbling with cousin Mabel over that $11 she still owes you from 1974?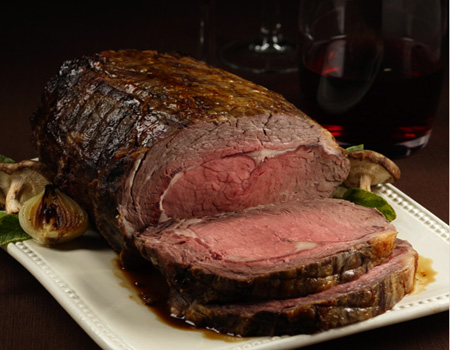 While that luscious roast is in the oven, here are my top 10 holiday entertaining tips to pass the time with the fam INSTEAD of arguing:
Drink wine.
Talk about how big the kids are getting.
Brag about the 92 Billy got in Home Ec (I believe they call it "Skills For Living" now. :))
Drink more wine.
Discuss the menu so anticipation can build.
Avoid the topic of politics at all costs.
Lay out your plans to make 2014 "YOUR YEAR."
Drink some more.
Brag about your kids again (no one will remember – see #1, 4 & 8).
Be sure to tell your loved ones how happy you are that you are together!
Photo courtesy of KansasCitySteaks.com.