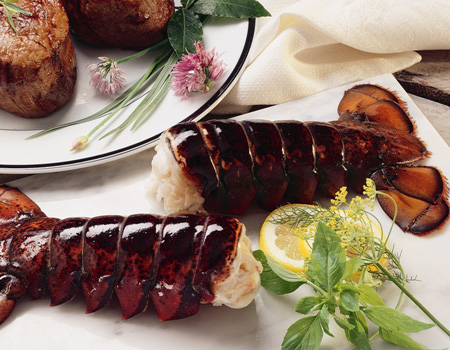 President Obama's 2013 Inaugural Luncheon is set to include hickory grilled bison and steamed lobster.
Something for everyone, perhaps?
It has been said that Mrs. Obama's health-conscious mindset was at the forefront in determining this year's menu so bison (being the leanest red meat) was chosen to be showcased.
I, personally, have feasted on bison and could not get through bite #2. I did not enjoy the taste or the texture.
But maybe I'm just a baby.
To me, it looked like a steak and smelled like a steak. But when I tasted it I wanted to bang my fists on the table and shout, "I thought this was going to be a steak! You tricked me!"
Was it all in my mind? I KNEW I was getting bison so I was ready for it. But maybe I was TOO ready for it, just waiting for it to be different.
And so it was.
So, Inaugural Luncheon attendees, be ye prepared. Bison IS NOT a good ole ribeye. It's different. Don't make a scene.
Enjoy your lobster and keep your composure.
You can always throw a ribeye on the grill when you get home.
You've been warned.
Photo courtesy of KansasCitySteaks.com.