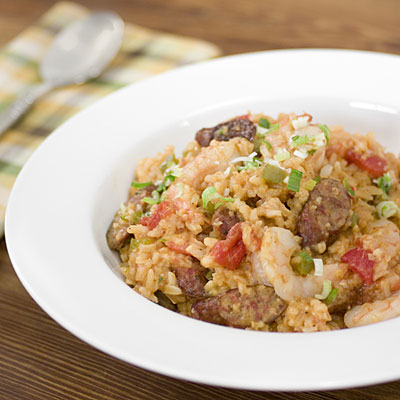 It's time for Mardi Gras parties! And what's the best part about a great party?
The food!
Classic Mardi Gras meals are absolutely out of this world. Take jambalaya (above), for instance.
Could there be a more flavorful combination of meats and spices?
Mardi Gras food is reason enough to host a party. Serve dishes like muffulettas, gumbo, etouffee, Cajun shrimp and so much more.
Want recipes for these beauties and others? Click here and keep a napkin close by for all the drool.
It's time to party on, friends!
Photo courtesy of SouthernLiving.com.