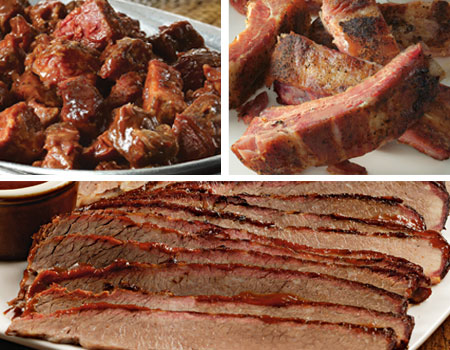 You like your ribs pork with a dry rub instead of a sauce. Then you're probably a Memphis-style BBQ enthusiast.
Or maybe you like any and all kinds of meat cooked slow and low over hickory wood. If burnt ends are your favorite, then Kansas City-style barbecue is for you.
Isn't it great that even in the category of barbecue we've got sub-categories depending on your taste? I love America!
Want to know about all the different regional styles of BBQ this National Barbecue Month? Check out this rundown of the various flavors across the nation.
I know that there's NO WAY I could choose just one style to be loyal to, I'm afraid. I like 'em all. How about you?
Enjoy!
Photo courtesy of KansasCitySteaks.com.