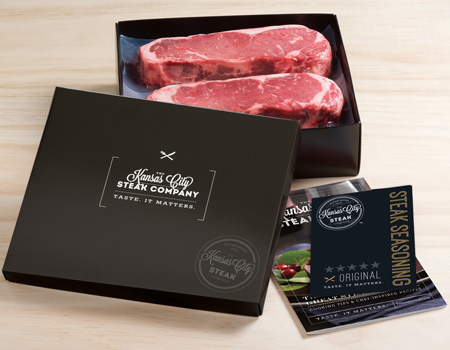 Is there an administrative professional who makes your life easier? Thank him or her with delicious steaks on their special day!
Gift-boxed steak makes a statement. It says, "I want you to know you're appreciated."
Not only are the steaks inside delicious and gorgeous (think filet mignons or Kansas City strip steak) but they're packaged so beautifully they invite you to peek inside. And THAT's where the real gift lies.
And, hey, you get to enjoy making someone's day. Now gift-boxed steak for Administrative Professionals Day is a win-win I can get behind!