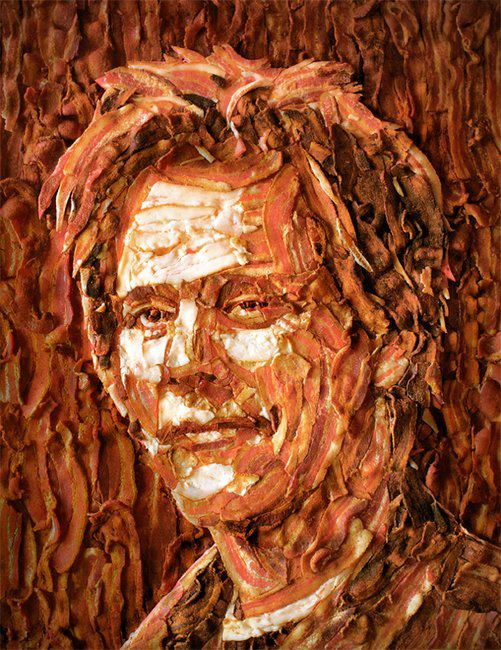 Still looking for a last-minute holiday gift for that special someone?
If he/she likes bacon, this is it.
It's a portrait of Kevin Bacon . . . made entirely of bacon.
Does it get more appealing than that?
I think not.
Happy holidays and may the bacon be with you.
Photo courtesy of www.gentlemint.com.