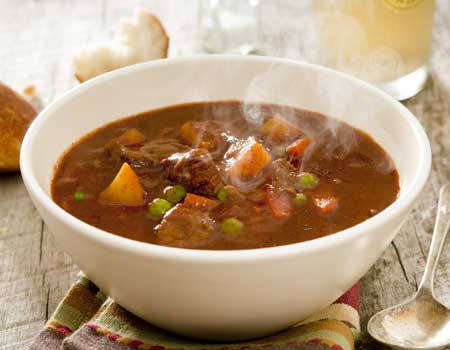 Steak. My favorite. And now that a new year is here it's the perfect time to try new and different things with my old favorite.
So how about trying these 14 ways to eat steak in 2014?
Some you may have seen before, but some may be completely new. Let's branch out! Discover new ways of enjoying something.
I'm game. Are you?
Here are my 14 Ways to Eat Steak in '14:
1) Steak Soup
2) This recipe for Thai Beef Salad
Thai Beef Salad
Serves: 4
Ingredients:
Celery, ¼ inch bias cut     2 stalks
Carrots, Julienned            2
Green onions, cut on the bias
                                    1 bunch
Asian BBQ flank steak     1 lb
Fresh basil, chiffonade      12 leaves
Cilantro, minced             ½ bunch
Olive oil                                    ¼ C
Rice vinegar                   ¼ C
Jalapeno, minced             ½
Brown Sugar                  2 T
Garlic, Minced                1 T
Sambal                          2 T
Method:
1. Cook the flank steak to medium rare, or desired doneness, and chill.
2. Thinly slice the beef, against the grain, and combine with the rest of the ingredients.
4) Steakburgers – any way you choose, with Swiss cheese, Vidalia onions, avocado – you name it!
5) Steak Tartare. What? You wanted to try something new and daring, right?
6) Steak Sandwiches – so good with leftover steak, too!
7) Wagyu Kobe Beef Steaks – if you haven't tried them, now's the time!
8-14) Try these recipes for everything from Rosemary-Crusted Porterhouse to Rolled, Stuffed Steak
Enjoy this little adventure in steak eating for 2014. I know I will!
Photo courtesy of KansasCitySteaks.com.