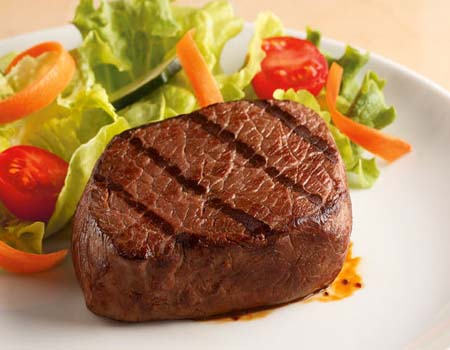 The New Year is always a good time to reevaluate things we're doing and making shifts where needed.
So many of us need to watch our waistlines. So how can we do that as steak lovers?
Some of my faves are these steaks and beef certified by the American Heart Association to be extra lean.
There are Top Sirloin steaks, steak tips, ground beef patties and more. A great start.
So, you've got some lean beef. Now how do you cook it?
Here are some fantastic ideas from Chef Richard Chamberlain – Great Grilling With Lean Beef.
He's got Mushroom Merlot Burgers for you. And Dijon-Wine Steak Kabobs.
Delish!
Try these out and let's all have a healthier 2014!
Photo courtesy of KansasCitySteaks.com.