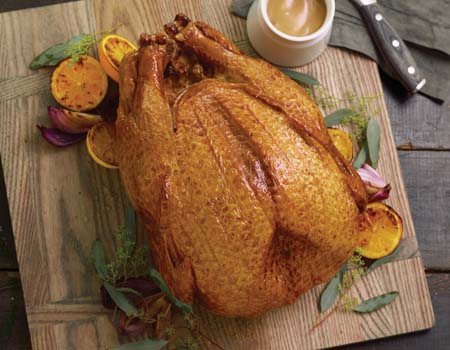 One more day and it's time to feast!
Is your turkey thawing?
Are your side dishes prepped?
Dishes sparkling?
Serving utensils locked and loaded?
Napkins clean and folded?
It's time to set the alarm and put that turkey in in the morning!
Did you go with a Chateaubriand this year? Prime rib roast?
As I mentioned, I'm serving a traditional turkey with a side of spiral ham – among other things.
My hubby always requests macaroni and cheese so that's on the menu, too. Oh, and cranberry sauce for my dad, mashed potatoes for me, mushrooms for Mom, and more bread than a freightliner could hold for my boys. They can put away some bread.
The one thing we ALL have on the menu? Thankfulness.
Happy Thanksgiving, one and all!
Photo courtesy of KansasCitySteaks.com.