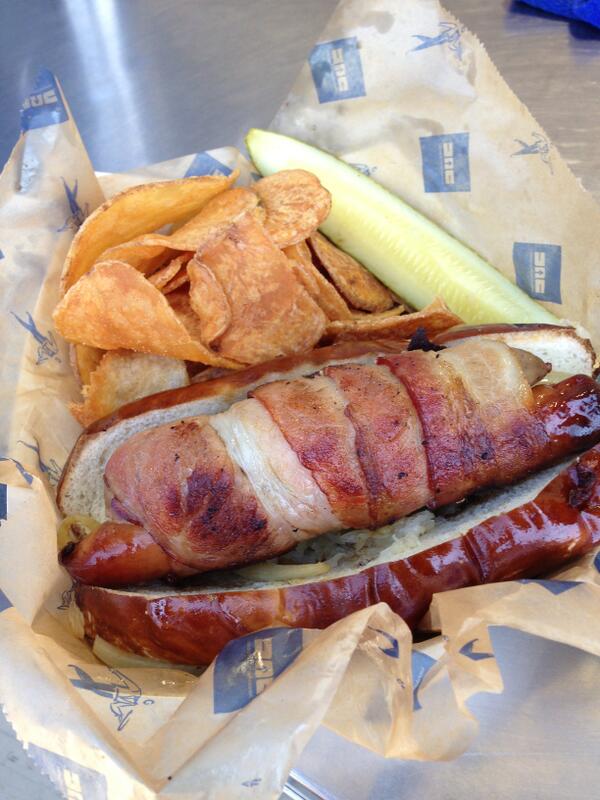 Not only is it basketball time, it's BASEBALL time, too! I love this time of year!
Part of the experience of going to the ballpark to watch some baseball is the food, right?
Ya gotta get into the spirit of America's pastime by eating a good 'ol American hot dog.
BUT, some major league ballparks are taking their dogs, well, to the extreme.
Take Miller Park, home of the Milwaukee Brewers. They've got The Beast (see above), a grilled bratwurst cut in half and stuffed with a HOT DOG, then wrapped in bacon and topped off with sauerkraut and grilled onions on a pretzel roll.
WOW. That took some real thought — and calories.
Click here to see more crazy hot dog concoctions. Would you eat all of these? Not in one sitting, of course.
Photo courtesy of Milwaukee Brewers via People.com.