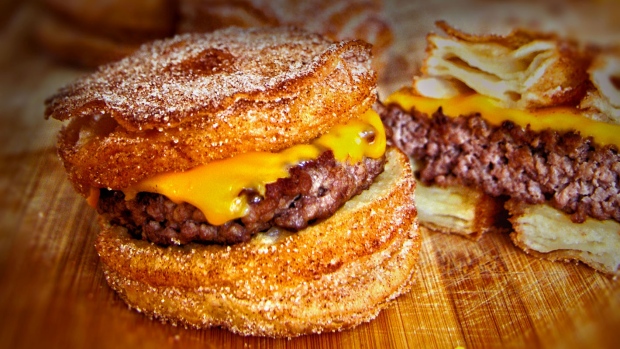 Behold the cronut. It's a work of food artistry and masterful advertising all at the same time.
It's a croissant and donut; thus, a cronut.
BUT NOW, as is the way with these things, a Canadian thinker thought to himself, "I must build upon this tidal wave. I shall add a burger to the mix."
And now we have the Burger Cronut. This one in particular is a "Maple Bacon Jam Cronut Burger." Read more about it here.
Delicious.
Your thoughts? Is this genius? Or a shameful ride on a cresting wave?
Either way, I'll take one!
Photo courtesy of CNWGroup/LeDolci via theatlantic.com.