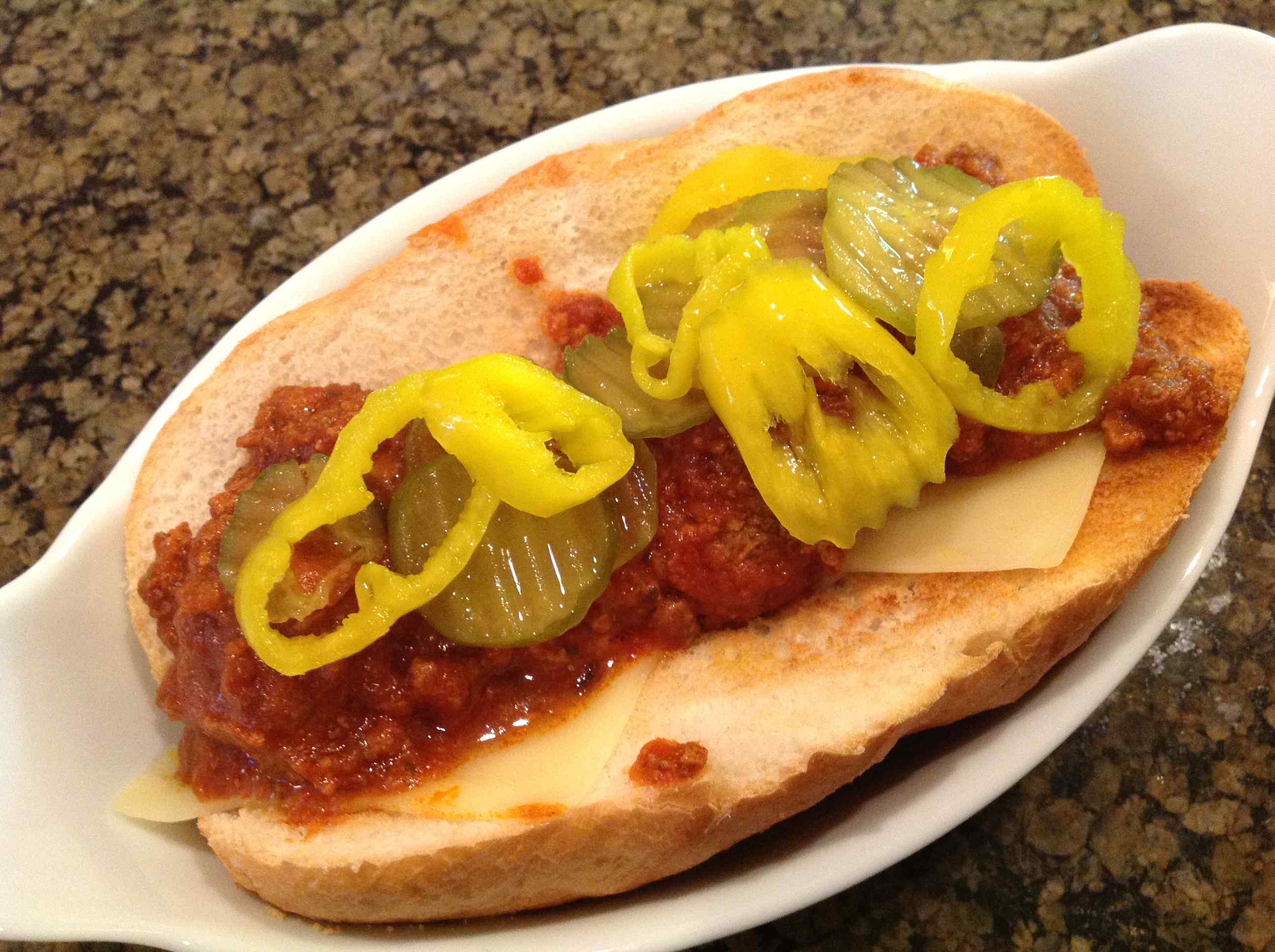 How can you resist that meaty goodness?
Rachael Ray has a great Meatball Sub recipe using ground beef, homemade marinara and topped with provolone. Mwah!
I did mine a little differently (above) using pickles as the topper with the cheese at the bottom. Absolutely scrumptious!
Try her Meatball Sub recipe but don't forget to personalize it to your taste. After all, you're eating it, right?
Mangia, and then a big nap. Enjoy!