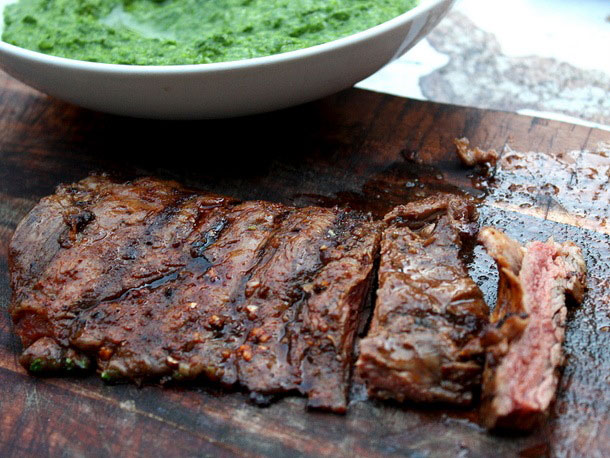 Our friends at Serious Eats have created an uber list of 20 Grilled Memorial Day Steak Recipes for Your Grill.
This is something I can get behind. And it's just in time!
It includes recipes for such deliciousness as Grilled Spice-Rubbed Skirt Steak (see photo above), Steak Sandwich with Onion-Jalapeno Sauce and Grilled Beef Pinwheels. That last one is also a feast for the eyes!
Check out the steak grilling slideshow and recipes here. And have yourself a wonderful Memorial Day weekend filled with grilled delights!
Photo courtesy of SeriousEats.com.