Are you looking for steak recipes for Memorial Day?
Look no further!  SeriousEats.com has 16 (yes SIXTEEN) grilled steak recipes for us all to try.
If we can't find something we like in this list — there's something wrong with us.
Dig into goodies like Mojo Marinated Flank Steak, Beef Satay and Chipotle Rubbed Steaks with Lime Butter.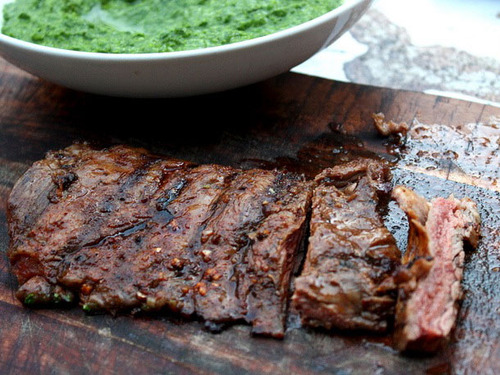 Click here to see them all!
You'll be the most popular neighbor on the street when Joe NextDoor gets a whiff of the masterpiece sizzling on YOUR grill. You might even invite him over.
But that's your call.
Have a fantastic grilling weekend, everybody!
Photo courtesy of SeriousEats.com.