Memorial Day is the unofficial time to wrap up spring and usher in summer. It's my absolute favorite time!
It's a time to stop and remember those who sacrificed for our freedom and that's very important to me to teach our kids.
And it doesn't hurt that it comes at the most beautiful time of year in my mind.
Warm weather is everything to me. Okay, add great food in there. And my family.
Put all of those together? Perfection.
This Memorial Day, let's all take advantage of the time we have to be outside, enjoy some steaks at a cookout and welcome summer!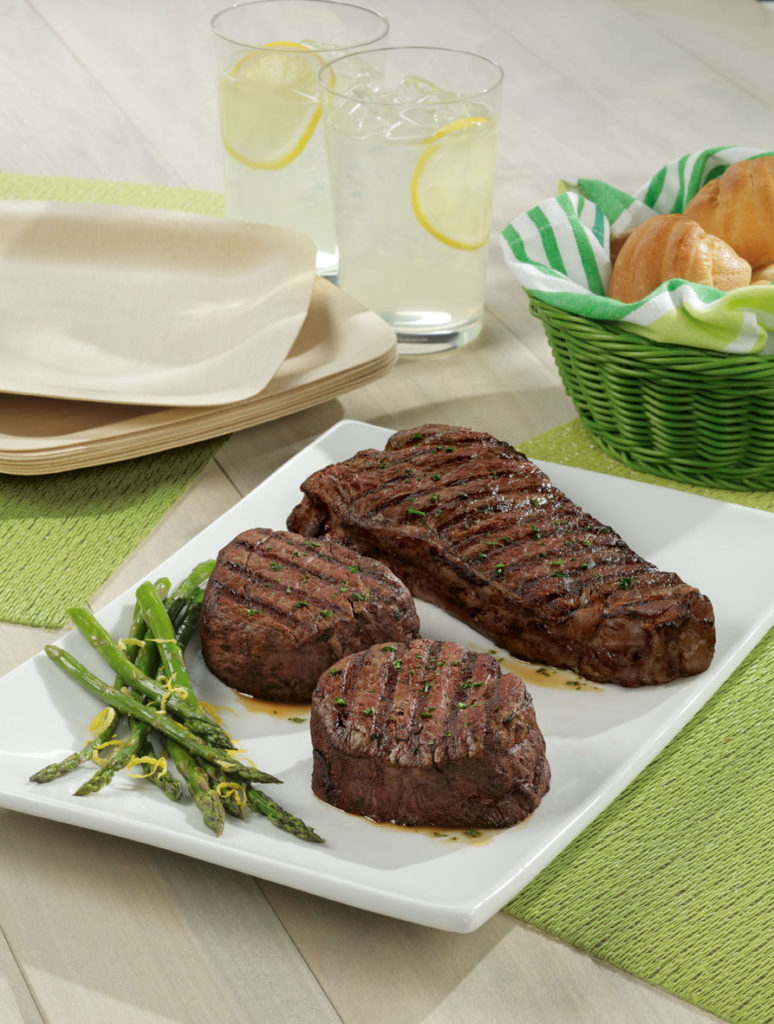 Here are my tips for making this holiday celebration one for the record books:
Make everything you can ahead of time. Bake a dessert the day before. And plan ahead.
Get your steak recipes in order beforehand. Try something new. Ribeye steaks are my favorite.
Need a refresher on how to grill a steak? The right way? Read these tips to ensure everything goes smoothly.
Try serving that delicious food on colorful plates. Melamine works great. It's MADE for outdoors. And steaks look fantastic served on wooden boards. Make it special and different and it'll be a cookout to remember.
Beverage dispensers are a great idea for a crowd. Not only are they beautiful to look at – they're self service! Try floating fruit in water or refreshing juice.
Put your "relaxed hat" on. We have lots of "hats" around our house that I ask my family to wear at times – patience hat, kindness hat, helpful hat. This cookout requires the relaxed hat. Wear it and all the other hats will come into play, too!
Plan to have a great time at your cookout and undoubtedly you will. Work ahead of time and this will be a sizzling Memorial Day to remember!