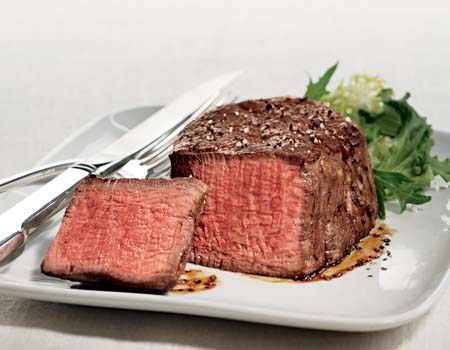 Mother's Day is over. Did you treat her right?
If there was a steak involved, I say a resounding YES!
Now, we traditionally think of steak as being Dad's favorite, but if your mom is anything like me – Mom gives Pops a run for his money on this one.
So, tell me, what is your mother's favorite cut?
I'm a mom and my kids know my favorite is a ribeye. Yummy, yummy ribeye.
But I'll tell you MY mom's favorite. Filet mignon. She likes hers butterfly cut.
But everyone's different. So what's YOUR mother's ultimate cut of beef? I'd like to know. Tell me in the comment section!
Photo courtesy of KansasCitySteaks.com.