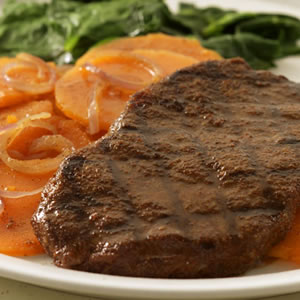 My son is in first grade and his class has been studying different holidays people celebrate around this time of year.
I've enjoyed learning along with him about the ways people come together and celebrate.
I've zeroed in on Kwanzaa because, well, it's really cool. Here's a little background info from ChefMom.com:
Kwanzaa, celebrated by some African Americans, is a holiday which has gained in popularity in recent years. It came out of the

'

60s cultural

revolution that set off an interest in African history, music, art and a growing sense of black consciousness.

Kwanzaa, which means "first fruits of the harvest," is celebrated for seven days from December 26 through January 1. It is a cultural, rather than religious, holiday. Each day is celebrated, generally by a gathering of family and friends. Participants discuss and commit to seven guiding principles, one each day. A candle is lighted each day. The first day starts with a black candle – it represents African American people in unity. The next six days alternate between lighting a red candle, representing struggle, and a green candle, representing a "green future." A feast is held on December 31 for sharing, remembering, reassessing and rejoicing. ~Bev Whitfield and Kathleen Wilson
Now, we celebrate Christmas at our house but I'm loving learning the cool things others do at their houses.
And naturally, 'cause I like to eat, I wanted to know just what they eat at this feast. So, here's a Kwanzaa recipe we ALL can celebrate!
Moroccan-Rubbed Grilled Steak and Sweet Potatoes
From EatingWell Magazine April/May 2006
A Moroccan-inspired spice rub coats the steaks and is tossed with the sweet potatoes as well. The foil-packet cooking method for the sweet potatoes yields excellent results (and fewer dishes). Make it a Meal: Sautéed greens, such as arugula, kale or spinach, and a glass of Zinfandel round out the meal.
Makes 4 servings
ACTIVE TIME: 25 minutes
TOTAL TIME: 35 minutes
EASE OF PREPARATION: Moderate
1 teaspoon ground allspice
1 teaspoon ground cumin
1 teaspoon ground ginger
1 teaspoon kosher salt
1/2 teaspoon ground cinnamon
1/2 teaspoon ground coriander
1/2 teaspoon cayenne pepper
1 pound strip steak, trimmed of visible fat and cut into 4 portions
2 medium sweet potatoes (about 1 pound total), peeled and very thinly sliced
1 medium red onion, halved and very thinly sliced
4 teaspoons canola oil
1 teaspoon freshly grated orange zest
1. Preheat grill to high.
2. Combine allspice, cumin, ginger, salt, cinnamon, coriander and cayenne
in a small bowl. Sprinkle steaks with 4 1/2 teaspoons of the spice mixture. Toss sweet potatoes and onion with canola oil, orange zest and the remaining spice mixture.
3. To make a packet, lay 2 24-inch sheets of foil on top of each other (the double layers will help protect the ingredients from burning); generously coat the top piece with cooking spray. Spread half of the sweet potato mixture in the center of the foil in a thin layer. Bring the short ends of foil together, fold over and pinch to seal. Pinch the seams together along the sides to seal the packet. Repeat with two more sheets of foil and the remaining sweet potato mixture.
4. Place the packets on the hottest part of the grill and cook, switching the packets' positions on the grill halfway through cooking, 5 minutes per side. Place the steaks in the front or back and cook, turning once, about 3 to 4 minutes per side for medium-rare. Transfer the steaks to plates and let rest while the packets finish cooking. Open the packets (be careful of steam) and serve alongside the steaks.
NUTRITION INFORMATION: Per serving: 337 calories; 18 g fat (6 g sat, 8 g mono); 69 mg cholesterol; 20 g carbohydrate; 22 g protein; 3 g fiber; 347 mg sodium; 480 mg potassium. Nutrition bonus: Vitamin A (220% daily value), Zinc (26% dv), Vitamin C (20% dv).
1 Carbohydrate Serving
Exchanges: 1 starch, 3 medium-fat meats, 1 fat
Recipe and photo courtesy of EatingWell.com.