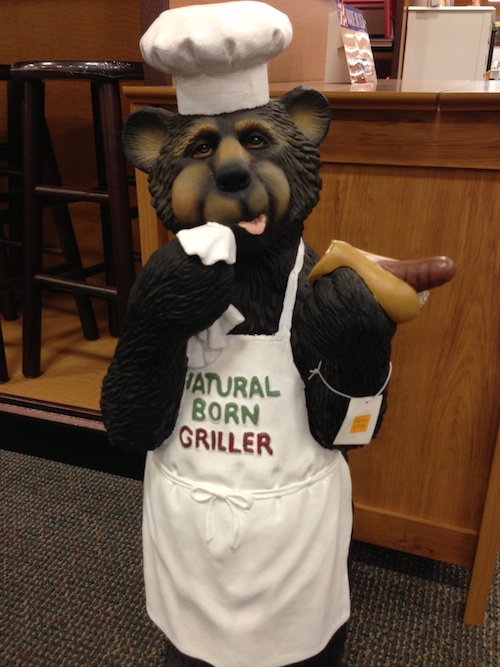 Is this little guy you?
I saw him in the supermarket (note the price tag) and actually thought about my husband. He's got the grill thing down.
So what are you grilling this weekend? Hotdogs? Burgers? Steaks?
We've got a whole summer ahead of us to enjoy grilling weather. Check out some of these yummy grilling essentials – especially for your 4th of July celebration.
We should all whoop it up right! And Independence Day is just around the corner!