…and other burning questions answered.
Have you ever wondered is Prime Rib prime beef? (Answer:  Not necessarily. And probably not.)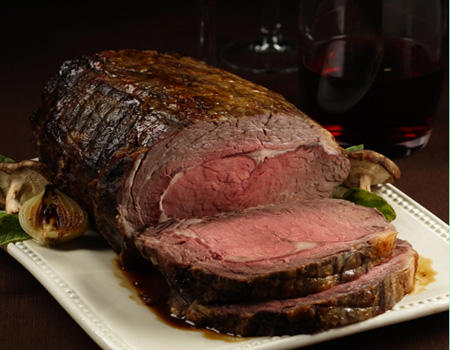 The prime rib name refers to where the beef is cut from, not its grade.
But this article is a good refresher on beef grades and other beefy distinctions if you need a quick guide.
It always helps to brush up on your beef knowledge so that you can make the best choices for the recipes you try.
Click here to read more on this topic that never fails to make me drool!
Photo courtesy of KansasCitySteaks.com.