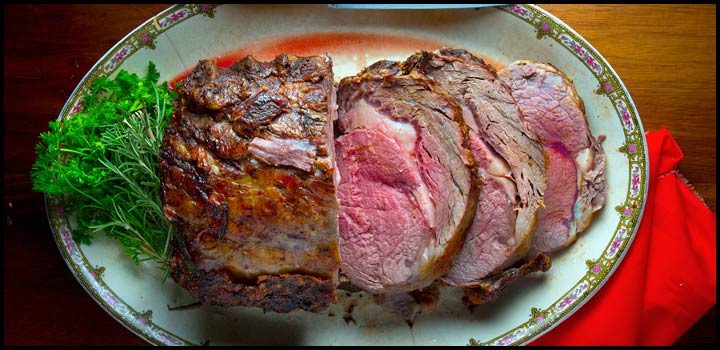 We're all gearing up to ring in 2014 in style. So why not serve a meal that screams, "Special occasion!!!!!"
That would be prime rib. Oh, beautiful, delicious, prime rib.
We make statements with our food. We may not realize it but we do. Cheeseburgers say, "Hey, I'm being casual. Shoes are optional." But prime rib? That says, "This is important to me and we must celebrate!"
Chef Michael Symon has some excellent advice for making YOUR prime rib the best it can be. See his prime rib tips here.
This one takes time, folks. So if you're in a hurry the cheeseburgers might be a better option. But if you have the time to do it properly, salt overnight, let it sit after it's done in the oven – THIS will be a masterpiece.
What better way to usher in the new year???
Photo courtesy of Chef Michael Symon via TastingTable.com.