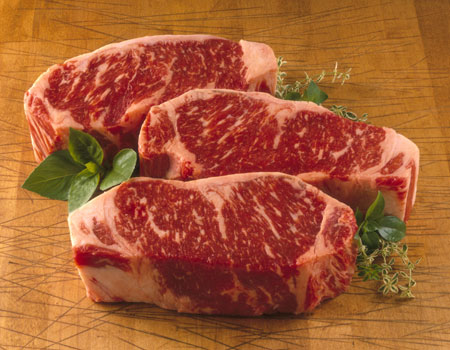 The marbling!
The flavor!
The tenderness!
Oh, the magic of USDA Prime beef…
What is it?
Only the top 1-2% of all beef can be labeled USDA Prime and you can taste the difference. It's a designation reserved for only the best beef.
USDA Prime is known for its marbling – you know those little lines of fat delicately running through a great piece of meat? That's marbling. And it makes beef tender and flavorful. Not fatty. There's a difference.
Simply put, these steaks and meats are cut above. You can buy USDA Prime steaks of all cuts and in roast form (like the exquisite Chateaubriand).
They are more expensive, but that's because only 1-2% of beef out there qualifies. Supply and demand, right?
In my opinion, Prime beef is worth it. After all, you want your dining experience to be the best it can be! Try it and see!
Photo courtesy of KansasCitySteaks.com.